Why Buy
With Us?
Your home purchase is more than just a transaction and our experienced agents (in conjunction with our diligent and knowledgeable support staff) will encourage and equip you every step of the way.
A few reasons why homebuyers choose
Premiere Property Group
Whether this is your first purchase or your fifth, a vacation property or an investment property, our team is committed to helping you find the home of your dreams. We value the relationship first and support that relationship with innovation, technology and tools to make the home buying experience a smooth one.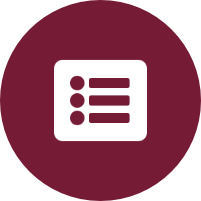 More Listings Than Any Other
Premiere Property Group is the LARGEST real estate brokerage in Oregon and SW Washington with a recent expansion in Arizona! We have more than 1100+ agents working out of 11 offices who together sell over $3 Billion annually. We have the network, tools and resources to help you find the home of your dreams. View Our Listings
Access To Off Market Homes
Our agents often have access to Coming Soon listings before they even hit the market! It's this exclusive access combined with our vast network and marketing abilities that ultimately help you as the buyer find out about potential properties before they are live on the market.
Technology
Our agents use the latest technology to ensure our buyers have a smooth, hassle free experience. Additionally, we utilize cutting-edge technology to market your property! From 3D Matterport tours to aerial drones our agents will develop custom marketing solutions based on your individual needs. Learn More
We're Committed To You!
In this market, multiple offers are commonplace. We know how to structure your offer to make it stand out from the crowd.We are your referral network – connecting you with other "helping hands" from the best local mortgage lenders to inspectors and other trusted real estate professionals to make sure you have a team of experts by your side before AND after the sale!
Testimonials
" I designed and built a unique home in a stunning setting. But after three years, I decided I had to move to Long Beach to share a home with someone else. I appreciated the fact that Haris Wolfgang immediately recognized the special features of my home, and he created a web site that captured its wonderful qualities. Moreover, he also appreciated the bittersweet nature of the sale well before I had originally intended. But the house sold with almost breathtaking speed, and Haris made sure I was informed about the multiple transactions that occurred in barely a month before closing. I was traveling during this period, so his electronic savvy assured me that we responded quickly and correctly during the negotiations and escrow processes. "
- Steve
" We first met Haris Wolfgang when we were selling our home and property in Lake Oswego seven years ago. He was representing the buyer. The sale and purchase went very smoothly and Haris handled everything in a very professional manner. Since that time, we have stayed in touch with Haris, calling him occasionally to ask his opinion about real estate matters. He was the first person we called when we decided to sell our home and move to another part of the state. Haris was honest and open about our home pricing, he expertly managed our expectations, and he navigated us through the offer/counter-offer process with a calm demeanor that we so appreciated. Selling a home can be a nerve-wracking, highly charged, very personal process. Haris managed all of those highs and lows in a compassionate and professional way. Our experience with him has been positive and we wouldn't hesitate to recommend him to anyone. "
- Susan
" You can never go wrong by choosing Adine as your real estate agent. Before I started to think about the home buying process, it was readily apparent that Adine had the intellect and seriousness of purpose to achieve anything that she placed her mind. She made sure that everything was in order before I began and answered all of my questions in a thorough and thoughtful way. Instead of telling me what I needed, she asked me direct questions in order to build a profile for what we would look for when purchasing my first home. Without Adine's experience, support and guidance, I would not have been able to make my first home purchase a reality. It seems that these days, everyone knows and wants to recommend a real estate agent to you. However, it was Adine's aptitude and vision for the home buying process were the traits which set her apart from the rest. On our first day of looking, she had six properties ready to show which were in my price range and had the amenities I was looking for. It was that day that I found my first home. When you are purchasing a home, there are a lot of thoughts and ideas going through your head. Adine has a gift in the way she can take you through a home and remind you of your likes, all while understanding the needs of the sellers as well. During the swift offering stage, Adine's offer immediately stood out among the others, and not just in a monetary way. Our offer was accepted because of her ability to connect my goals and objectives with the needs of the homeowner to ensure that we had the best offer. Since our area is intensively competitive during the offer process, it is important that I had an agent who is s a fierce negotiator, an advocate and has a strong moral compass. Adine also maintains great professionalism no matter the hour you call or email. Along with her professionalism, Adine's tenacity, communication skills, and personality have made her a part of my family even after the house closed. I even invited her to my housewarming party since I could not have found a perfect first home for me and my family. You can pick any real estate agent, but Adine is a qualified and respected agent. She cares in ways that a lot of other agents may not care and that was an important value to me. Adine has raised the bar for home buying and I would recommend her to anyone who is looking to buy or sell their home. "
- Gabriel Kjos
" It started when I called on a property near Lake Oswego. I was in the beginning stages of considering a move, but was uncertain and somewhat overwhelmed and frightened by leaving my 1891 Hawthorne house I had called home for 26 years. It was my project. I appreciated your patience in supporting me as I worked through the process of deciding what to do. After I finally figured out I was ready to move, you were tremendously helpful in explaining the process, outlining what I did and did not need to do to the house and a timeline. I appreciated your calm professionalism.... because I was nervous. I really appreciated your resources for home repairs and in the end, it saved me a tremendous amount of money on a sewer replacement and foundation repairs. When it came time to buy, I appreciated your knowledge of neighborhoods, pricing and negotiation. Just by asking, you reduced the price of my home by $10,000. Again, your contacts for inspection and other services were invaluable. You and Haris were there...even ay signing....and in my case, it spanned a 3 yr period of time. My friends love my new home. Thank you for helping me get "unstuck" and land in a good place! From Hawthorne to Woodstock. "
- Bonita Davis
" We met Wolfgang Haris at an open house in Lake Oswego about 5 years prior to purchasing our perfect home here in West Linn. We were drawn to his knowledge about real estate in all areas of the Portland area. We asked him to find us our perfect home and he showed an amazing amount of patience for 5 years (yes, we were that picky)! Along the way we met his wonderful daughter Adine Peterson whom we also loved immediately because Wolfgang had trained her well. Their expertise and honesty as we toured various homes showed that they cared about our needs and preferences. They both continued with their patience and kindness through those 5 years as they found us our dream home. If we are ever in need of a different home, we certainly would not hesitate to ask them to be our "special guides" again for they are truly THE BEST! "
- Dennis and Dottie Akutagawa
" My wife and I worked with Adine and Haris back in 2016 to find our dream home and it was a very pleasant experience. Adine and Haris took the time to meet with us twice to see what type of house we were looking for and in what neighborhoods. Adine would take us out at our convenience to look at some homes and then we would chat about them. After seeing some homes, we found out our preferences in homes changed a bit and so Adine would show us more homes taking the new preferences into consideration. We are extremely happy with our home in the Multnomah Village neighborhood of SW Portland! It was just so nice to be able to communicate with Adine and Haris anytime we needed during this whole process. I would definitely recommend them to family and friends. "
- Bill B.
" We are writing to express our appreciation of your help and professionalism in helping us find our perfect home in lake Oswego, Oregon. While we were renting our home in Lake Oswego, we fell in love with the neighborhood. However, there were not many houses on the markets in this neighborhood that we were happy with. Then we saw your listing. We were very impressed with both your knowledge in real estate market and professionalism in the way you conduct the business. You have a patient ear to listen to and understand our needs and more importantly, try your very best to come up with solutions. You earned our trust and we found our dream home! Furthermore, our friendship did not stop once the transaction is done. You are always quick to answer any questions that we have, whether real-estate related or not, and keep us updated on home safety and improvement. We would just like to say that we would recommend you to my friends without reservation. "
- Ping
Previous
Next